Flightradar24 is a global flight tracking system that provides live data on air traffic. Using this service, you get round-the-clock access to the database of all commercial flights around the world and can obtain all the essential details of a target flight, including speed, altitude and other key information.
How to track the flight
Flightradar 24 is absolutely easy to handle as it uses various search methods to detect and track a specific flight. The client thus is capable of choosing from several search parameters of which the most common one is flight number. However, there are more in-depth and detailed search options that involve the following criteria.
Flight number
Enter your flight number in Search box at the top of the Flightradar24 main page to get a drop-down menu. Click on the requested flight and discover the data you are searching for.
---
Airport
You can obtain the data on a target flight by entering the airport of departure or the airport of destination. If you can remember neither of them, enter the name of city in which this airport is located in the Search box. Then choose the correct airport from the drop-down menu. The data on the requested airport is arranged to the left of radar's window alongside of today's flight schedule that displays the arrival time of scheduled flights and contains the information about today's completed flights. If you want to access data on departing flights, click on Departing or Landed.
---
Map
The map is another popular search method that allows tracking flights easily and at any moment. Hold down the left mouse button to navigate the map and scroll the wheel to zoom in or out or pinch two or more fingers together or apart to adjust zoom on your phone or tablet. Click on any airplane icon on the online map to read live information about a relevant flight or choose the airport on the radar.
Marks and their meaning
Flightradar 24 uses simple icons to indicate air traffic movement. Yellow icons represent airplane, whereas blue ones are airports. The airplane icons differ in size and shape so that the user gets a better image of directions in which aircraft are flying. Blue icons depict airports with regular flights.
Principle of operation
ADS-B transponder
Each commercial plane is equipped with an ADS-B transponder designed to transfer the basic flight parameters, including coordinates, aircraft type, destination and other essential data at a frequency of 1090 MHz. A RTL-SDR receiver linked with a computer can decode the data transmitted from the ADS-B transponder. Plenty of RTL-SDR receivers create a large data network. The Flightradar24 service builds on this web of data transferred by aircraft and makes flight tracking accessible to any customer.
MLAT
Flight radar 24 resorts to multilateration (MLAT) technique when some aircraft fail to provide GPS coordinates in the package of data received from RTL-SDR receivers. MLAT analyses transmission delays and based on that detects the location of an unidentified aircraft.
Satellite
Satellites are also involved in flight tracking services delivered by Flightradar agency. Their purpose is to gather data from ADS-B receivers and supply it to Fr24 resources. All satellites however operate in outer space and therefore are able to reach places that are difficult to control using the technologies described above.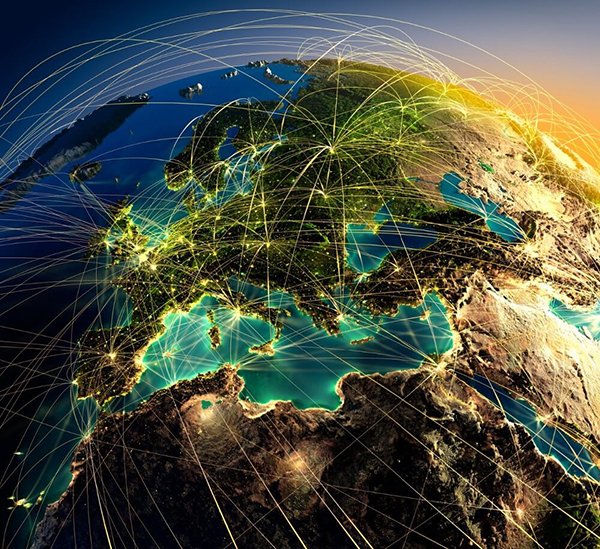 Flarm
Small-sized aircraft are normally fitted with Flarm receivers that are a simplified variant of ADS-B transponders. They operate within a range of 20 to 100 km and commonly are utilized at airports with high glider traffic.
Flightradar subscription plans
Basic
Silver
Gold
Business
The plan includes the following options:
– Live flight tracking;
– Live flight status;
– Limited access to extended 3D viewing;
– Aircraft registration;
– Mode-S code;
– Ground speed;
– GPS location.
The low-cost silver plan includes the following options:
– No ads;
– Unrestricted access to extended 3D viewing;
– Detailed flight information;
– Notifications.
The plan includes practically all the key information and provides some additional options:
– Access to aeronautical charts;
– Weather data;
– Detailed flight information;
– Accounts are valid for 3 or 4 units (browsers/tablets/phones).
The plan is targeted at small and larger enterprises that need Flight radar services for business purposes. The package involves all Gold's options as well as some additional bonuses:
– Real-time weather data;
– Lightning and thunder information;
– Airport view;
– Navy view.
Free
1.49$
3.99$
49.99$
Free subscription plan is most suited to clients who benefit from Flightradar tracker occasionally. It envisages tons of general information that might be of great interest to an average user. The major drawback is forced ads.
Mobile application
The mobile app has all the website characteristics and an augmented reality feature in addition. It helps users read the information on any flight by pointing the camera at an aircraft they see high in the sky. This makes it much easier to track flights and get access to flight information whenever you want.
Facts and Figures about the Flightradar24
The radar24 database comprises over 500,000 aircraft.
The system is tracking 1,000 airlines and 7,000 airports live.
The flight radar network contains data transmitted by over 20,000 ADS-B receivers.
Over 180,000 flights are monitored daily.
The peak number of flights was registered on August 7, 2017 and involved 190,003 flights.
More than 2 million users per day benefit from Flightradar services.